KB Sportswear Lab .01 Man
KB Sportswear Lab .01 Man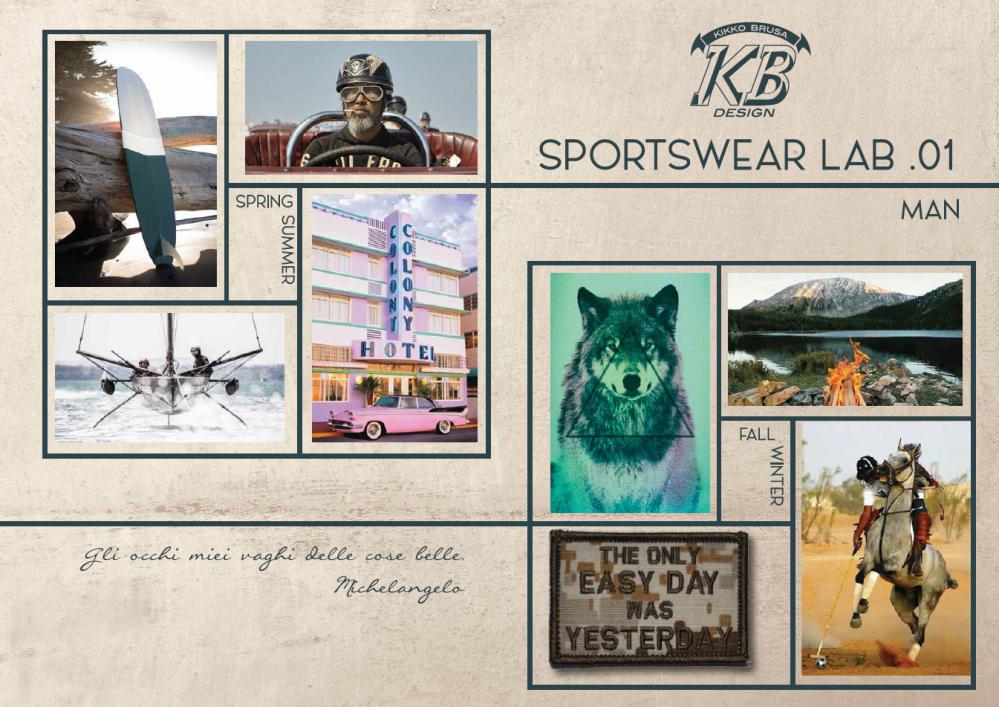 new
480,00 € + VAT
585,60 € (VAT included)
585.60
The new KB Sportswear Lab 01 Man Digital E-book offers 8 menswear themes divided in spring/summer and fall/winter. Each theme is accompanied by: a color palette with Pantone® ref. TPG, research pictures, fabrics and accessories proposal, technical sketches made in Adobe Illustrator CC2020, moreover each theme is enriched of a wide range of original artworks for prints, embroideries and applications.

Files in AI CC2020 are included,
* If a product is not available at the moment, there may be delays in the delivery.