Aqui Floral & Nature & Tropical Vol.2 F/W
Aqui Floral & Nature & Tropical Vol.2 F/W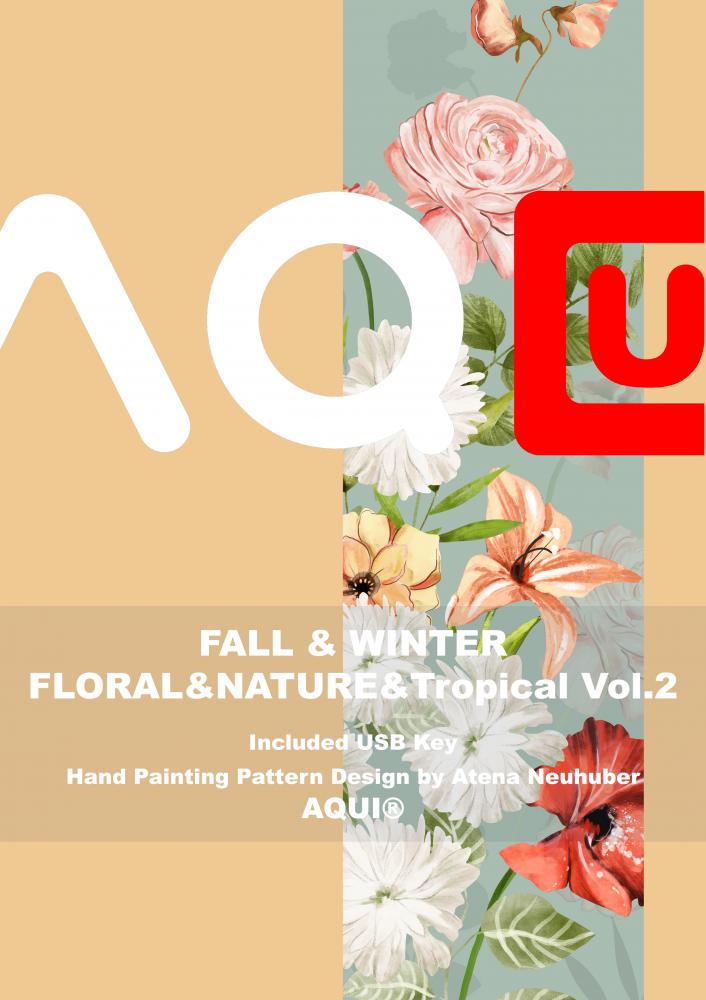 offer
650,00 € + VAT
793,00 € (VAT included)
915,00 €
793.00
The AQUI® FW Collection Vol.2 Pattern book was developed by Product designer Atena Neuhuber with many years of experience especially for Fashion, Home and Interior Pattern Design.

This collection is about exciting themes of tropical, floral and nature with over a hundred unique Repeated and Placed Design proposals which are available in digital Licenses Gold Files.

Gold Files: 100% Layered Transparent Elements Adobe® Photoshop PSD + JPEG Resolution 300 dpi + E-Book + PANTONE® Colour

You will receive 1 digital File Key which contains vectorized and editable files in psd and jpg Format (Adobe Photoshop 300 dpi) included an E-Book. All Designs are hand painted.

PANTONE® Colour: The hole range of colours for the Files is calibrated using the Pantone colour manager software.

Generally in each collection d1,d2,d3 100% in levels and partly other Designs allowing you to restyle, recolor and create your own styles. designs, pattern, prints and graphics.

You can easily work with fantastic design and you will find everything you need for a successful collection.
If a product is not available at the moment, there may be delays in the delivery.