Collezioni Trends 128
Collezioni Trends 128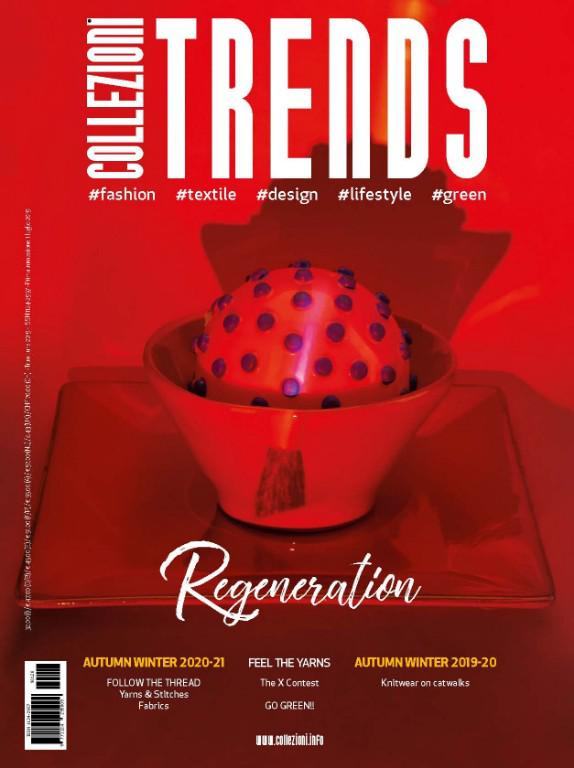 Season: F/W 2020-21

REGENERATION
The desire for renewal in harmony with the environment.

FOLLOW the THREAD

Knitwear in the foreground, from yarns to fashion shows on international catwalks.

A large display of Fall/Winter 2020-21 collections dedicated to yarns, with color charts, stitches, sophisticated weaves, and elaborate combinations, suggesting new interpretations dedicated to different lifestyles.

In the spotlight, the most prestigious and representative spinning mills in the Italian panorama.
Lines, motifs, patterns, all budding themes in knitwear by the most accredited designers, selected from international runway shows.

PREVIEWS
From textile salons, previews for Fall/Winter 2020-21 collections stand out among real and virtual, exuberance and provocation, imagination and new harmonies.
Ambiance, textures, prints, and decorations interpret the new season, while color charts that range from bold shades and smoky nuances depict it.

Sustainability in the forefront in GO GREEN!
The story

Interior atmospheres in settings dedicated to every day intimacy and design.
* If a product is not available at the moment, there may be delays in the delivery.