Aqui Vol.4 Spring/Summer - pdf + files
Aqui Vol.4 Spring/Summer - pdf + files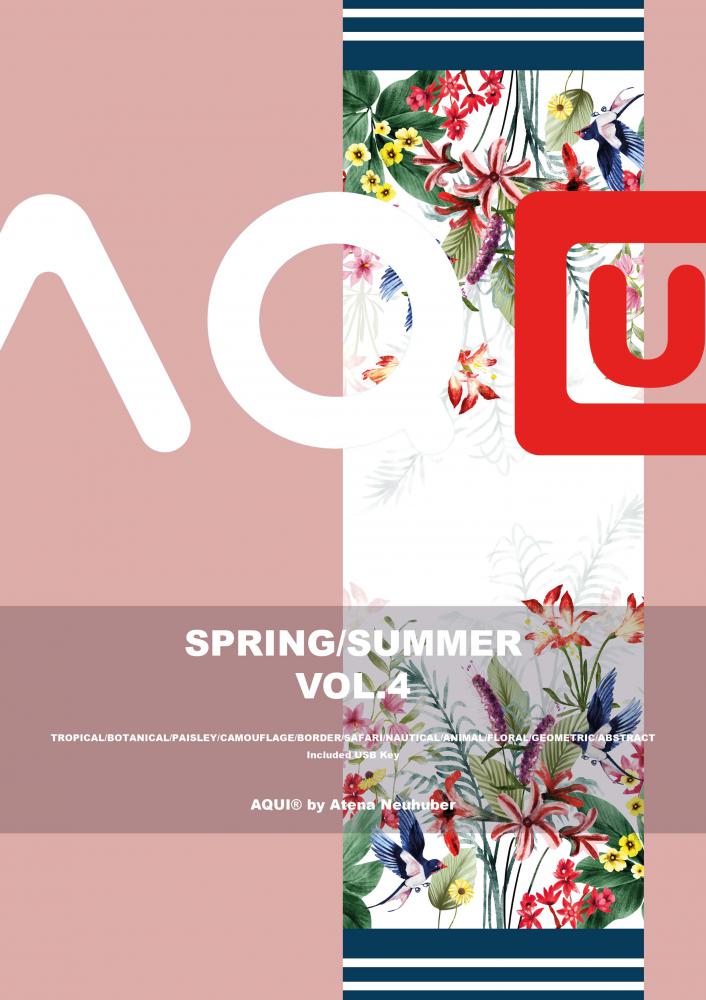 750,00 € + VAT
915,00 € (VAT included)
915.00
AQUI® Spring/Summer Collection Vol. 4 Pattern ebook was developed by Atena Neuhuber in her print and art studio in Austria.

As a surface and pattern designer, she produces trend patterns and print books for the fashion, textile, interior and plastic industries.

This collection is about exciting themes of tropical, botanical, paisley, camouflage, border, animal, animal skin, floral, geometric, safari, nautical and abstract with 182 unique repeated and placed design proposals which are available in digital licenses gold files: 100% vectorized layered transparent Eements Adobe® Photoshop PSD 300 dpi + jpeg resolution + E book

You will receive a Link to download the files which contains vectorized and editable files in psd and jpeg format (adobe photoshop 300 dpi) included an E-Book. All designs are hand painted.

Generally in each collection 100% in level designs and graphics allowing you to restyle, recolorand createyour own styles, designs, patterns, prints and graphics.

You can easily work with fantastic design and you will find everything you need for a successful collection.

On the book you will find the name of collections, color palettes, designs and descriptions.
This product is free of shipping costs. To find out more, see the
FAQ
.
If a product is not available at the moment, there may be delays in the delivery.