Satelittle Kids & Youth AW 23/24
Satelittle Kids & Youth AW 23/24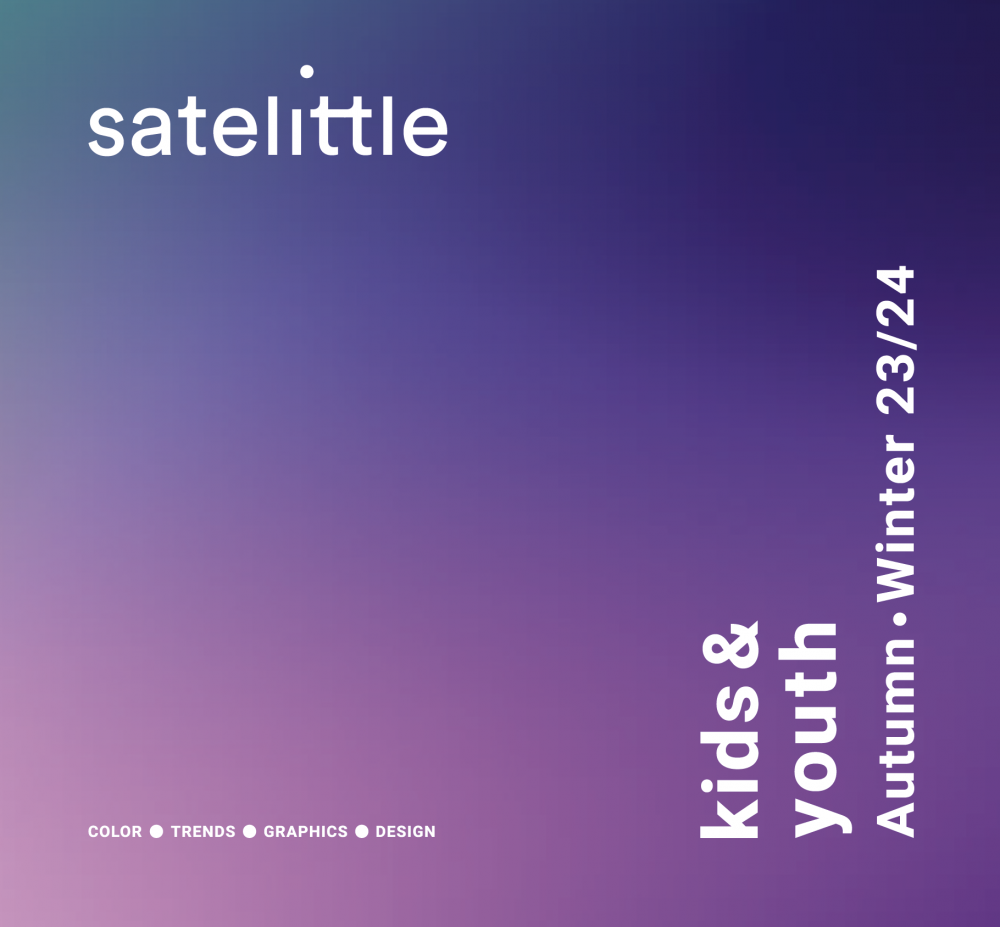 1.190,00 € + VAT
1.451,80 € (VAT included)
1.451.80
Season: F/W 2023-24

Satelittle Kids and Youth Autumn Winter 2023-24

Inspiration, lifestyle, trends, patterns & prints

The book has four seasonal trend themes with 8 sub-themes with grafic designs and a variety of inspiring moodboards represented on 100 colorful pages.

The book has been designed by a team of professionals specialized in the infant sector with extensive experience in the childcare, newborn and children market.

A source of inspiration for textiles, accessories, home textiles, wall papers, toys, stationery and many other areas.

Hundreds of allover prints and placements ready to use and apply on your products easily and quickly.

The Usb stick contains licence-free designs in the editable file formats AI (Adobe Illustrator with vector functions) , PSD (Adobe Photoshop , partly in levels), PDF, EPS.

Color season with original PANTONE® TPG/TGX references.

Ring folder with removeable pages in square format.
If a product is not available at the moment, there may be delays in the delivery.