The Materials' Green Book Second issue
The Materials' Green Book Second issue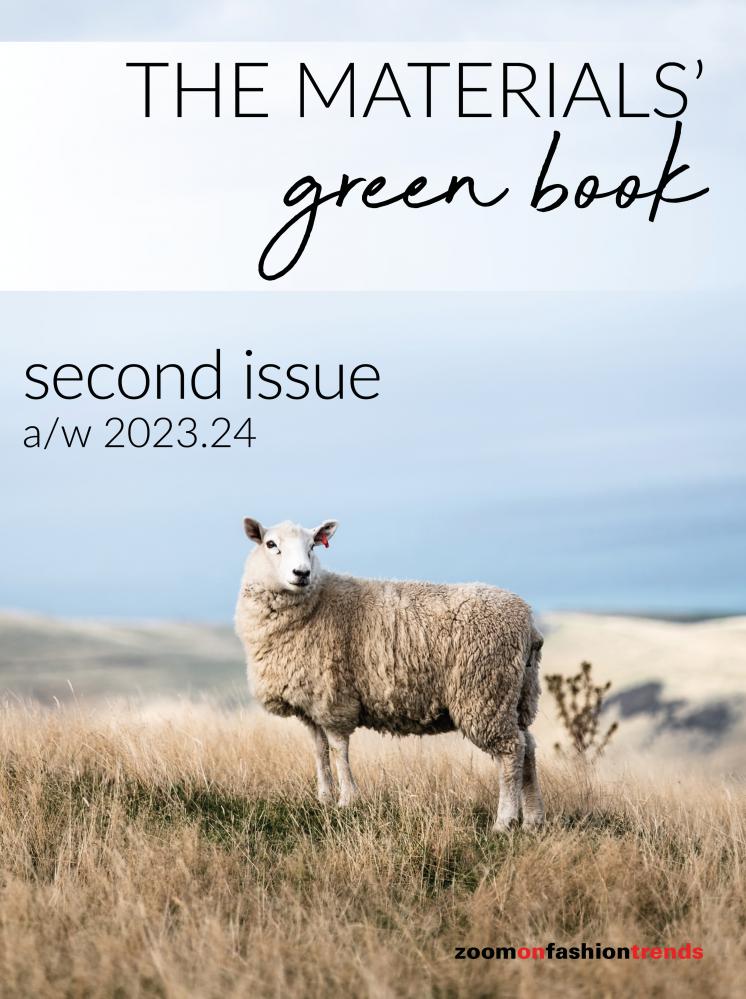 Season: F/W 2023-24

The second issue of the new editorial project THE MATERIALS 'GREEN BOOK entirely focused on eco-sustainable materials from the best suppliers of the fashion system.
It is a real directory aimed at identifying the 'greenest' producers with the help of the certifications obtained by each individual company.
An introductory editorial takes stock of the degree of awareness in the field of sustainability among fashion companies, involving the most important brands that are working in this direction.
Numerous fashion supply companies have also been directly consulted on the subject, from weaving mills to spinning mills to accessory manufacturers, each of which proposes its own vision in terms of eco-sustainability.
Within the volume, the materials are selected and interpreted according to trend logic by the editorial staff of ZOOM ON FASHION TRENDS.
The publication is available both in a physical version, which is printed on 100% recycled paper to protect the environment, and in a digital version.
If a product is not available at the moment, there may be delays in the delivery.